The latest news from the North Bucks Road Club, including club news and announcements; club events and results; news relating to the wider cycling community. Club event results are periodically moved to the "Club Events" area, accessible from the menu above.
Andy Wickham has emailed about the final arrangements for the Club Dinner and Presentation
[...] can you put an update in about the End of Season presentation - not so much about the detail of the event (people should know that by now - Fri 23rd Jan at Splinters Carvery, Wavendon Golf Club) but I'm afraid its now time to pay the piper, and for those who have paid just their £5 deposits, that means another £12pp is due for the full balance. Which covers a 3 course carvery, in a private dining area at Splinters, and a donation towards engraving costs....What a bargain!!! 
I'll be at the meeting next Monday to collect any outstanding money
Cheers
Andy
The Club Meeting on 12th January would be a good opportunity not only for paying the outstanding balance on dinner tickets, but to renew membership of the NBRC.
Details

Hits: 873
The first meeting of the North Bucks Road Club in 2015 will be held on 12th January at 7.30pm in Harley Hall. We will have a lot items to discuss, which derive from December's AGM. I'll update this announcement with further details. Some items for discussion, from David Price. More to follow.
1.Harley Hall.  I would like to gauge peoples reaction to the proposal of bringing Harley Hall back to life as a focal point for the club.  It would be great if we could reconnect the water so we have toilet and kitchen facilities again.  I think we could make it look welcoming again with a bit of tlc. I am sure we can get volunteers to clean the place and put on a few coats of paint.  It would be great if we could open up the clubhouse before Saturday and Sunday club rides for coffees or at the winter roller sessions.
2. Curry Night to discuss racing programme and sportive weekends.
3. Re item 2, I've posted the March and April open events in the London North district. We should maybe plan to coordinate entries to some of these events. Also worth keeping an eye on are events in the East and London West districts and, of course, events further afield.
Details

Hits: 875
Just after midnight on January 1st 2015, Steve Abraham began his attempt to breaking one of the longest standing records in cycling: Tommy Godwin's annual mileage record. Steve has a website about this record attempt - One Year Time Trial.
Bryan Scarborough was there to see him off on his year of cycling, and sent in these photos. Steve is off #1 at the NBRC New Year's Day time trial. You can follow Steve's progress here - there are also links to the progress of the two American contenders for the record.
Details

Hits: 1432
The club is pleased that Steve Abraham will be riding our New Year's Day '10' as part of the first day of his assault on Tommy Godwin's mileage record (see his website for details). We are uncertain how much attention this will attract - we know that Audax UK will have a presence, and there may be a media presence. The time trial itself starts at 10am, so riders should arrive in good time to sign on.
We have for some time been concerned about starting our events on the Stoke Hammond course so close to the large Kelly's Kitchen roundabout. Since traffic lights were installed, traffic flow has been difficult. With this in mind, Tony Farmborough and Bryan Scarborough devised a replacement course - see the description below. I've plotted an approximate map of the course (note that the precise locations of the start and finish are as per the formal course description).
Details

Hits: 1145

Perceptive readers will have noticed that I've updated the North Bucks Road Club website. I've been prompted to do this because the software the old site ran under (Joomla! 2.5.x) is no longer to be supported after the end of 2014, so I've upgraded to Joomla! 3.3.6, with a website theme that should work equally well on tablets and smartphones as on conventional PC.
I've gone for a rather clean and bright template, with information about the club and how to join it on the front page.  To reach the usual latest information (including recent race results), click on 'Latest News' on the menu at the top of the page. Everything else should work fine. I've expunged the old Club Forums, since that functionality is now offered by the NBRC Facebook page (linked above).
Let me know what you think...
I am always on the lookout for decent quality photographs for the site. Email any you think might be useful to my This email address is being protected from spambots. You need JavaScript enabled to view it..
Details

Hits: 793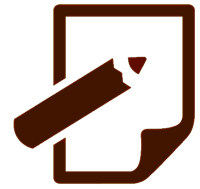 With 2015 just around the corner, Dave Price has prepared an updated membership form for 2015. He's emailed all members he has email addresses for - for those of you who haven't received an email, here are links to download the membership form.
The membership form is available the three formats:
Dave's email:
I have recently taken on the role of the club Membership Secretary for 2015 and would like to take this opportunity to introduce myself and also distribute the membership application form for 2015. 
Details

Hits: 1209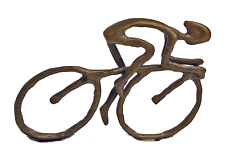 Come and blow the seasonal cobwebs out of your system, and test how your winter training programme is working! The 2015 New Year's Day '10' will be held on a revised version of the Stoke Hammond bypass course (F5d/10). Details below, along with the risk assessment. We start at 10am, entry is £2.50 for members, £3.00 for non-members.
The revised course seems quite straightforward from the description. For those of us familiar with the previous version, note that the turn on the dual carriageway has changed - the course turns at the Soulbury RAB. If I get a chance, I'll ride the course and post a GPS trace.
Course Description F5d/10 revised

Details

Hits: 865
A hardy band of rash riders continue to indulge themselves with roller racing. Next is Thursday evening in the club room 6.30-8.00pm. From the Facebook page:
Don't forget the roller session tomorrow night, Harley Hall at 6.30 until 8.00pm. Anyone wishing to come along and have a chat about club development are encouraged to come down as well.Hope to you see you there.
Details

Hits: 856