The latest news from the North Bucks Road Club, including club news and announcements; club events and results; news relating to the wider cycling community. Club event results are periodically moved to the "Club Events" area, accessible from the menu above.
The club is pleased that Steve Abraham will be riding our New Year's Day '10' as part of the first day of his assault on Tommy Godwin's mileage record (see his website for details). We are uncertain how much attention this will attract - we know that Audax UK will have a presence, and there may be a media presence. The time trial itself starts at 10am, so riders should arrive in good time to sign on.
We have for some time been concerned about starting our events on the Stoke Hammond course so close to the large Kelly's Kitchen roundabout. Since traffic lights were installed, traffic flow has been difficult. With this in mind, Tony Farmborough and Bryan Scarborough devised a replacement course - see the description below. I've plotted an approximate map of the course (note that the precise locations of the start and finish are as per the formal course description).
Details

Hits: 1477

Perceptive readers will have noticed that I've updated the North Bucks Road Club website. I've been prompted to do this because the software the old site ran under (Joomla! 2.5.x) is no longer to be supported after the end of 2014, so I've upgraded to Joomla! 3.3.6, with a website theme that should work equally well on tablets and smartphones as on conventional PC.
I've gone for a rather clean and bright template, with information about the club and how to join it on the front page.  To reach the usual latest information (including recent race results), click on 'Latest News' on the menu at the top of the page. Everything else should work fine. I've expunged the old Club Forums, since that functionality is now offered by the NBRC Facebook page (linked above).
Let me know what you think...
I am always on the lookout for decent quality photographs for the site. Email any you think might be useful to my This email address is being protected from spambots. You need JavaScript enabled to view it..
Details

Hits: 1049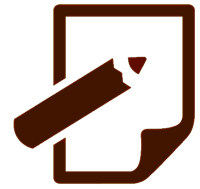 With 2015 just around the corner, Dave Price has prepared an updated membership form for 2015. He's emailed all members he has email addresses for - for those of you who haven't received an email, here are links to download the membership form.
The membership form is available the three formats:
Dave's email:
I have recently taken on the role of the club Membership Secretary for 2015 and would like to take this opportunity to introduce myself and also distribute the membership application form for 2015. 
Details

Hits: 1560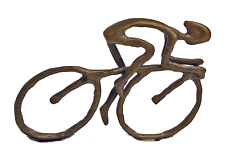 Come and blow the seasonal cobwebs out of your system, and test how your winter training programme is working! The 2015 New Year's Day '10' will be held on a revised version of the Stoke Hammond bypass course (F5d/10). Details below, along with the risk assessment. We start at 10am, entry is £2.50 for members, £3.00 for non-members.
The revised course seems quite straightforward from the description. For those of us familiar with the previous version, note that the turn on the dual carriageway has changed - the course turns at the Soulbury RAB. If I get a chance, I'll ride the course and post a GPS trace.
Course Description F5d/10 revised

Details

Hits: 1132
A hardy band of rash riders continue to indulge themselves with roller racing. Next is Thursday evening in the club room 6.30-8.00pm. From the Facebook page:
Don't forget the roller session tomorrow night, Harley Hall at 6.30 until 8.00pm. Anyone wishing to come along and have a chat about club development are encouraged to come down as well.Hope to you see you there.
Details

Hits: 1157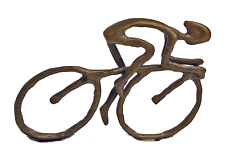 I have posted a calendar of club time trials under Club Events > 2015 Club events. Here's a direct link. Note that this is still a provisional calendar. We'll use the same League Table system as in 2014 for the time trial league.
The road racing calendar will be posted when I receive it.
Details

Hits: 1133
Tony Farmborough emailed to say
that we are still waiting for the return of the following awards.
No. 20. The Sewell Cup...........from Tony Parks.
No. 31. The Ladies Trophy......from Jenny Selley.
No. 33. The Newcomers Cup..from Luke Daniells.
Their early return to myself or Dick Selley would be much appreciated.
Details

Hits: 1078
A reminder: Our club AGM is on Monday 8th December in Harley Hall, 7.30 for 8pm. Agenda should be available shortly.
Andy Wickham has emailed me to post a reminder that he'd like final deposits for those wishing to attend the club dinner and presentation in January. If you're coming to the AGM, that would be a good opportunity to pay deposits. Full payment will be due one week before the dinner.
Details

Hits: 1117