Cycle Touring
What's it all about?
It's all about getting out there for extended cycling to see the sights and meet people, sample local food and drink, and generally enjoy yourself. You can camp, stay in B&Bs, or go seriously upmarket! Everyone's got their own idea about what makes a good bike tour.
What kind of bikes are used?
You need a decent touring bike - the exact spec would depend on exactly how much luggage you plan to take! You're looking for a sturdy bike with a wide range of gears, mudguards and front and rear pannier racks. The Cyclists' Touring Club (now rebranded as Cycling UK) website has more information. Touring bikes needn't be expensive or sophisticated, but they do need to be in good working order, since a major malfunction in a remote location can be quite problematic.
Where d'you go?
Wherever the fancy takes you! But be realistic about your likely daily mileage and don't become a slave to your bike. Remember to stop to see stuff, touring is all about the experiences and memories.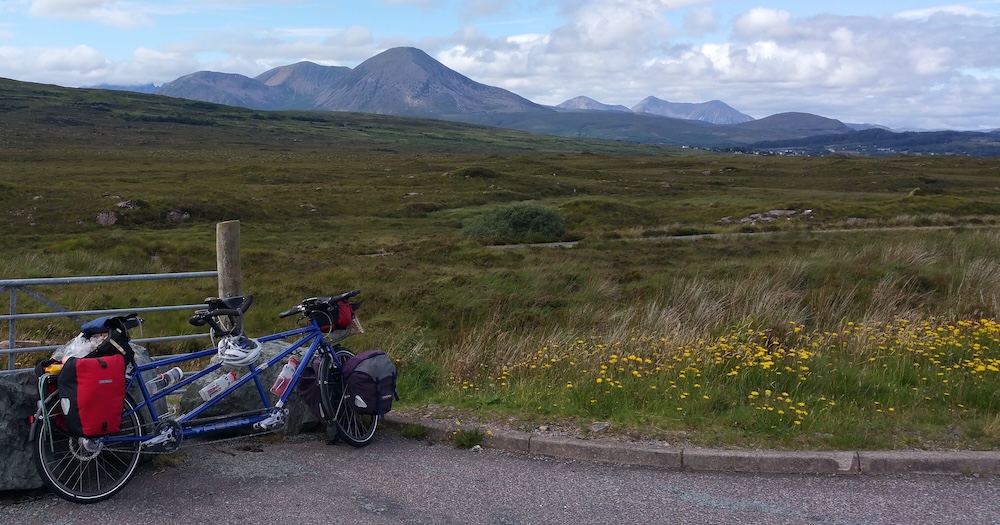 How do I go about planning a cycle tour?
The CTC website has loads of advice, but some parts of their site need membership to access. You should start off with a short trip, maybe over a weekend. Think about how much stuff you need to take and what kind of daily mileage you're likely to do. Think about the maps you'll take, and kinds of roads you want to be on. Will you be on your own, with a friend, or in a group? If you're going to use public transport such as ferries or trains make sure they'll take a bike, and make sure you have an up to date timetable.
What should I take?
You do need to be quite self-sufficient. If you're camping, you'll need quite a bit of kit including tent, sleeping bags, cooker etc. You'll need to take a reasonable set of tools to fix any likely malfunctions - and the skills to use them! Don't forget a spare tyre, some tubes and puncture repair kit. Make sure you have food and drink to keep you going each day, or know where you can stop for food en route. You will need to be able to deal with the elements. Check your panniers are waterproof.
Find out more!
Cycling UK is the best place for cycle touring info. They also offer suggested routes and event organise tours. CTC membership provides access to legal advice and a magazine. NBRC Chairman Robert Saunders tours on a tandem and he's be happy to offer advice. See his website for accounts of some tours in the Scottish Highlands and Islands.